Emergency Callouts
24 Hours Help Desk
AC Maintenance
Electrical Maintenance
Plumbing Maintenance
Callouts
Emergency Callouts
24 Hours Help Desk
AC Maintenance
Electrical Maintenance
Plumbing Maintenance
Callouts
Cleaning of Water Tank
Minor Carpentry/Masonry Repairs
Pest Control - Internal & External
Emergency Callouts
24 Hours Help Desk
AC Maintenance
Electrical Maintenance
Plumbing Maintenance
Callouts
Cleaning of Water Tank
Minor Carpentry/Masonry Repairs
Pest Control - Internal & External
Window Cleaning
Washing of Facade
Pool Maintenance
Garden Maintenance
CUSTOM PACKAGE
We are happy to help you in choosing the required services and create a custom package for you. You can choose your desired services from our Silver, Gold and Platinum packages based on your requirements.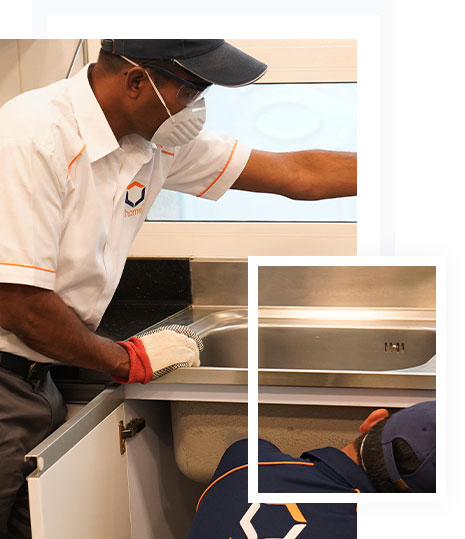 With more than 7,000 employees working in five closely related business sectors, we are here to help.
Through HomePro, we leverage over 30 years of facilities management expertise to provide a comprehensive and always available on-call service to fix, repair, maintain and resolve any and all maintenance related issues around the home. Your home is important to you – and therefore it is important to us.