In Dubai, we often experience hot, dusty and very humid environments that tend to deposit a lot of dust on our buildings, apartments, and villas especially on the windows. The external appearance of your home is all that the outside world sees. You do not want your guests to see a grimy, dirty window of a residence. Your facade, therefore, should be a reflection of your home for all to see. 
Our track record in this area is second to none because we have specialized in facade and window cleaning services for many years. We have a trained and experienced glass cleaning team with many decades of experience between them. They are capable of handling facades of all types, regardless of difficulty, the height of the building or other challenges. Attention to detail is one of the key aspects of our façade and window cleaning service.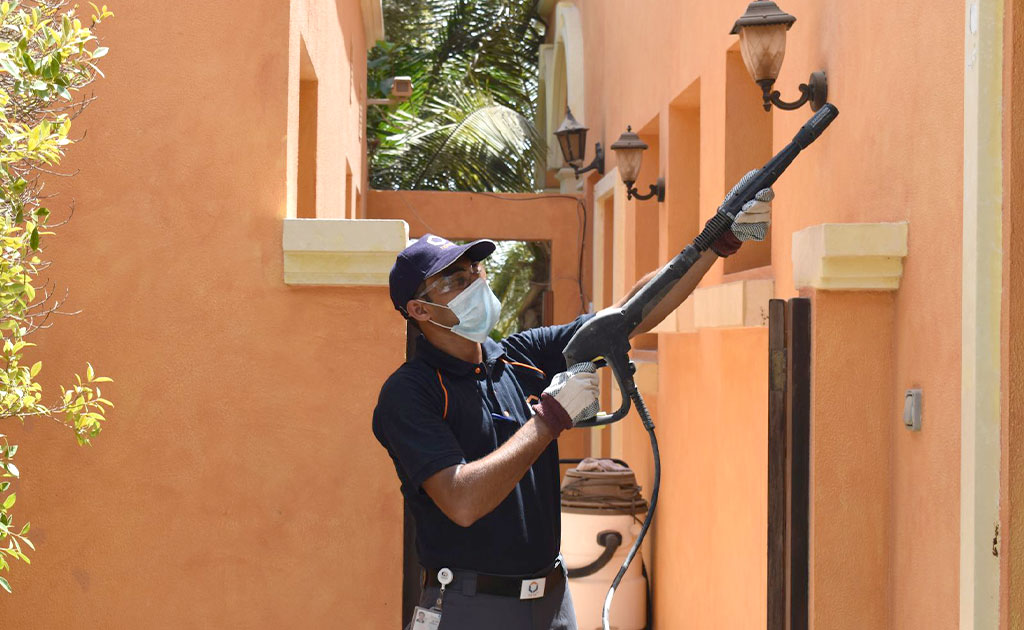 We make sure that every hard-to-reach hidden corner is accessed and cleaned using our array of specialist cleaning tools. When we leave, you will have a sparkling clean façade that will look good as new. We make sure that your home exteriors look just as impressive as your interiors.
HomePro is a professional window cleaning company in Dubai that has been around for over 10 years and uses the best products, techniques, and equipment that makes the work easy and even less time-consuming. At the same time, we ensure to meet quality standards to meet all your expectations.
By hiring cleaning professionals like Homepro you are able to focus on more important things and let us take care of cleaning the dirty windows for you.