We offer the most comprehensive services in garden maintenance, beautification and cleaning. We know how to make your garden stand out with our unrivalled expertise in the full range of garden services. All our gardening staff are fully trained and are regularly updated with the latest techniques and technologies associated with anything to do with gardens and gardening. 
With our garden service, you can choose to have your lawns mowed to keep them in impeccable shape or your garden cleaned and tidied as a one-off service. We also offer regular garden cleaning and maintenance service at a time that's most convenient for you. We have the capacity to handle your garden projects of any nature or size.
Our HomePro maintenance experts also have consistently built and managed spectacular outdoor spaces that are truly captivating and inspiring. Transform your garden area into a beautiful landscape to relax and rejuvenate.
The HomePro team brings out the best in your gardens. We put forward our best to ensure your home stays functioning and beautiful.
Some of the garden projects we manage on your behalf include:
Watering to plants and flowers

Non-organic fertilizer to Trees Trimming the Trees

Pest control for Trees (As Required)

Fungicide of lawn (as required)

Fertilizer and pesticide application for Date palms

Trimming of hedges

Cultivating of garden area

Pruning of dry branches Monitoring of pests and diseases

Cleaning of garden area

Minor Irrigation system rectifying

Weekly visit of Agriculture engineer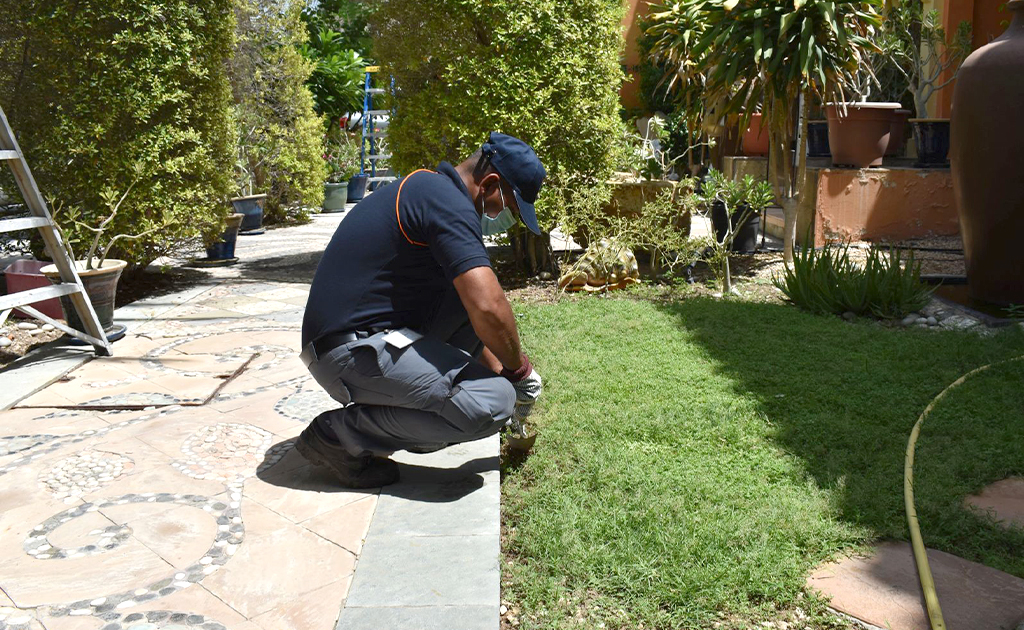 Let the experts in! while you spend quality time with your family and let us ready the outdoors to provide you with a rejuvenating experience.