Need a fresh coat of paint for your home or business? Let the talented team at homePro pick up the brush and get to work. Our experienced painters will revitalize the inside and the outside of your home using only the best tools and equipment.
A fresh coat of paint can breathe a new lease of life into your home. Whether you have an indoor or outdoor paint job, our experienced team of home improvement professionals can help. We know what makes a great paint job. It's our mission to deliver the level of detail and professionalism that you expect and deserve.
Our painting services include: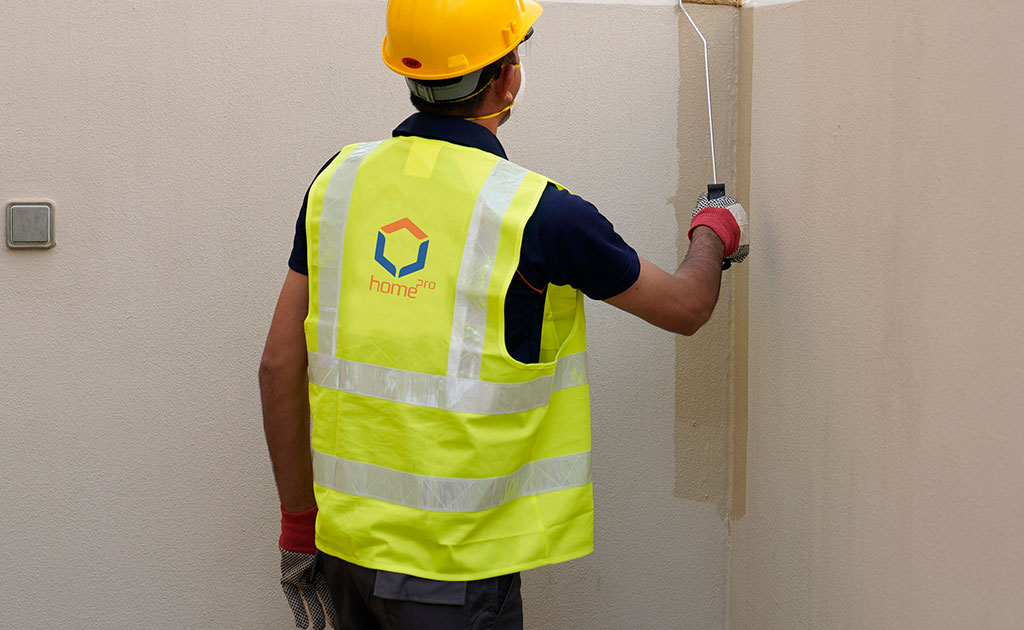 Interior painting (Apartment/ Villas)
Interior house painting can be messy, time consuming , and is not intuitive, though it ought to be like. Starting in kindergarten with finger-painting, most of us know the process of applying paint to a flat surface. But a truly professional interior paint job is a totally different thing. So contact experts like homePro into your next interior painting project and make the job go faster and smoother, with a cleaner and more attractive appearance.
Exterior painting (Villas)
Painting the exterior of your home is a huge job. It requires countless hours of careful preparation, expert skills, patience and perseverance. You may spend a significant amount on paints and tools, but the same job done by a professional like homePro could easily save your time and money. Our team of highly experienced exterior painting professionals delivers the highest quality results.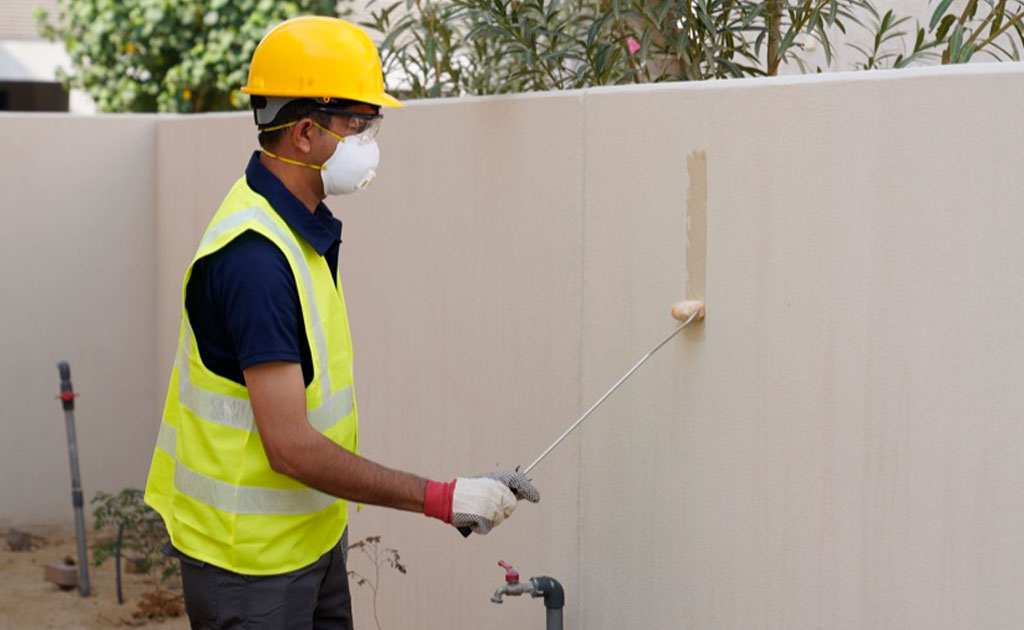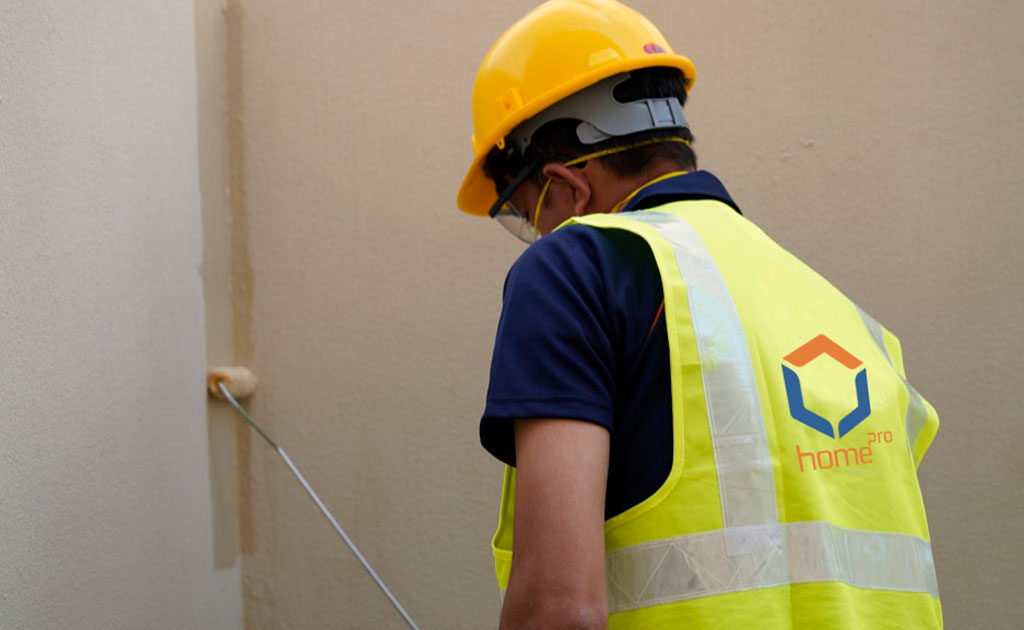 Commercial Properties Painting
Painting commercial properties can be tricky and you can't simply put your business on hold to accommodate a painting job. This makes it very important to call experts like us who know how to maneuver around to make your commercial space look super professional. Regardless of whether you need to paint a small meeting room or paint the entire office interior and exterior, our highly experienced painters are capable of handling all kinds of commercial painting jobs.
We help make your home look fresh and new with serene colors and finishes. Our qualified painters take care of everything from setup to cleanup when painting your home so you never have to put in an ounce of effort.
Create the picture-perfect image of your home or business with homePro's quality painting services. Fill in your details in the form below and get a personalized quote today!