Each house has a plumbing system installed and when these systems become faulty it's a major stressor to homeowners. We all know households know plumbing emergencies can strike when you least expect. The problem might be minor like a leaky faucet or a major one like a clogged pipe. Some homeowners are capable of handling small plumbing issues, but fixing the problem yourself may only be a temporary solution. Most plumbing issues need to be handled strictly by professionals. 
There is a wise saying that-A stitch in time saves nine. So it's better to get the issue fixed right away to prevent any further damage and save on huge repair bills. When you call a professional plumber from a reputed plumbing service company in Dubai like HomePro, you can be assured that any kind of plumbing issue will be fixed immediately.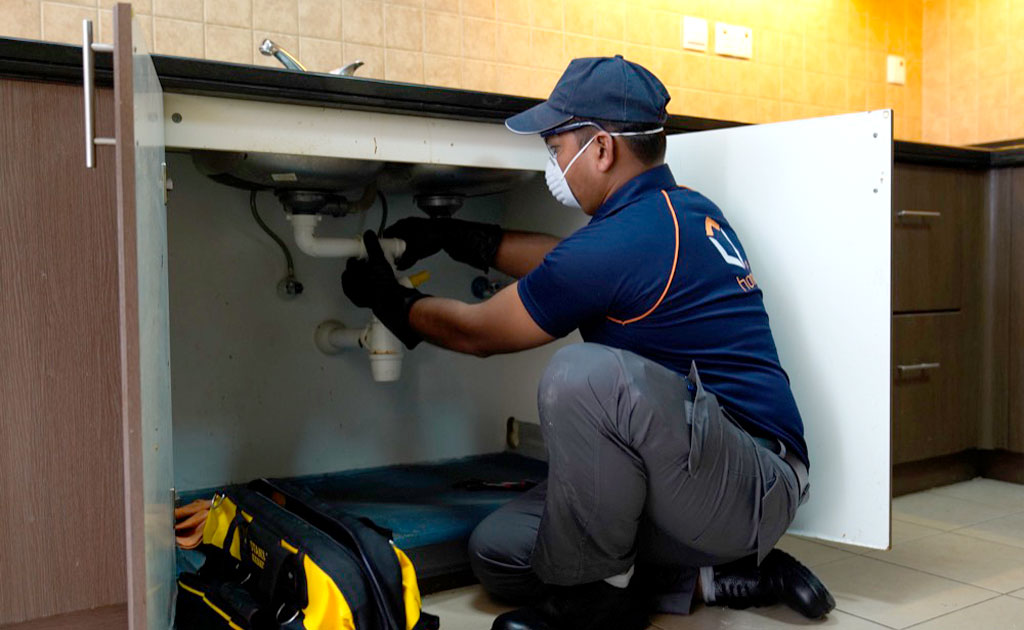 Our professional plumbers have more than 10 years of experience in the industry and are authorized to carry out any plumbing services such as fixing leaky faucets or clogged drains. We are dedicated to staying on the cutting edge of the plumbing profession. Our plumbers are trained and proficient in carrying out plumbing services to the utmost satisfaction of our customers. We ensure that your home's plumbing systems are in safe hands and all the problems will be fixed in a timely and efficient manner so that they do not reoccur.
Life could be tough if the plumbing breakdowns in your home are unattended. Even the smallest leak can be expensive and lead to potential long-term damage. So if you are looking for great plumbing services in Dubai contact HomePro today!