Are you looking for someone to renovate & refurbish your entire home including your kitchen, bathroom, or looking for a skilled carpenter or joiner? We've got you covered.
HomePro has over 10+ years of experience in providing topmost quality renovations and refurbishments services. Knowing that you're in more than skilled hands with us is one of the many reasons you know you can trust our professionals to refurbish your space.
From the initial planning, to designing and selecting the best materials, to the on-time completion of the project, we can help you transform your dream home or property.
Our HomePro maintenance and renovation experts also have an eye for the beauty of your home. For your windows, façade, or other outdoor area, our team is both delicate and precise when handling any renovation and refurbishment job.
We put forward our best to ensure your home stays functioning and beautiful.
A few of the projects we manage on your behalf include:
Renovation works

Masonry works

Landscaping

Swimming Pool repair works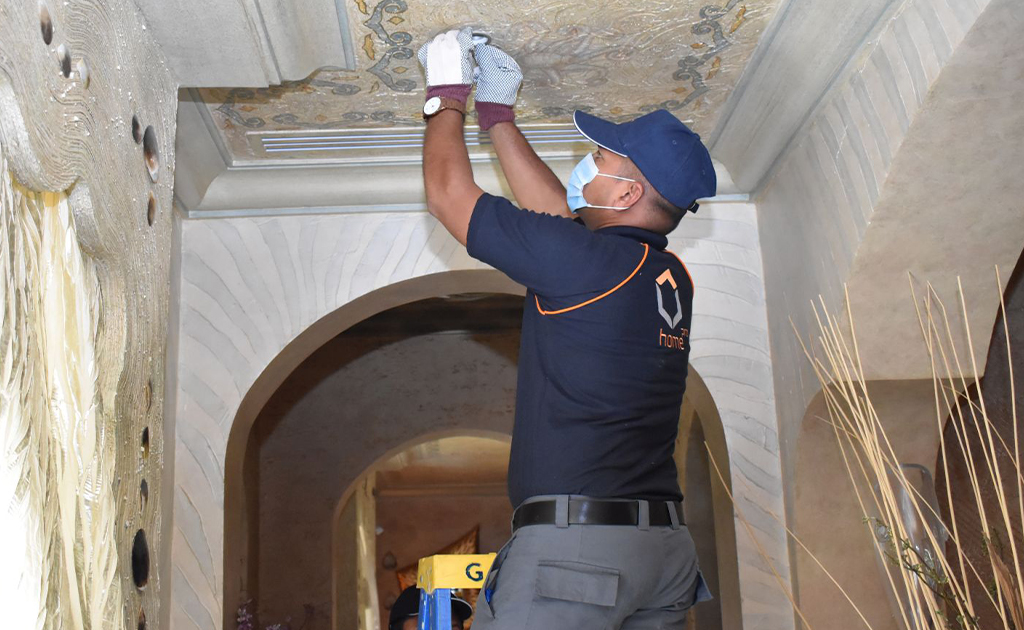 Our trusted staff can help with any part of your renovation or remodelling project. Whether you need a new floor, or a new window installed, our HomePro professionals have the knowledge and expertise. You can depend on us. 
Just one call to HomePro will get you that much closer to your ideal home. Bring in the pros with the HomePro team today.