In Dubai, air conditioning systems are vital mostly during the hot summer season as temperature rises. At least 40% of your utility bill is spending for these heating and cooling systems. Disregarding necessary maintenance will decline air conditioners performance increasing energy consumption. 
Your home's HVAC system has a complex interconnected mechanism. The heating, cooling, and ventilating components rely on one another to treat air properly.  It tends to be dangerous for non-professionals to work on and so you should leave such issues to the pros.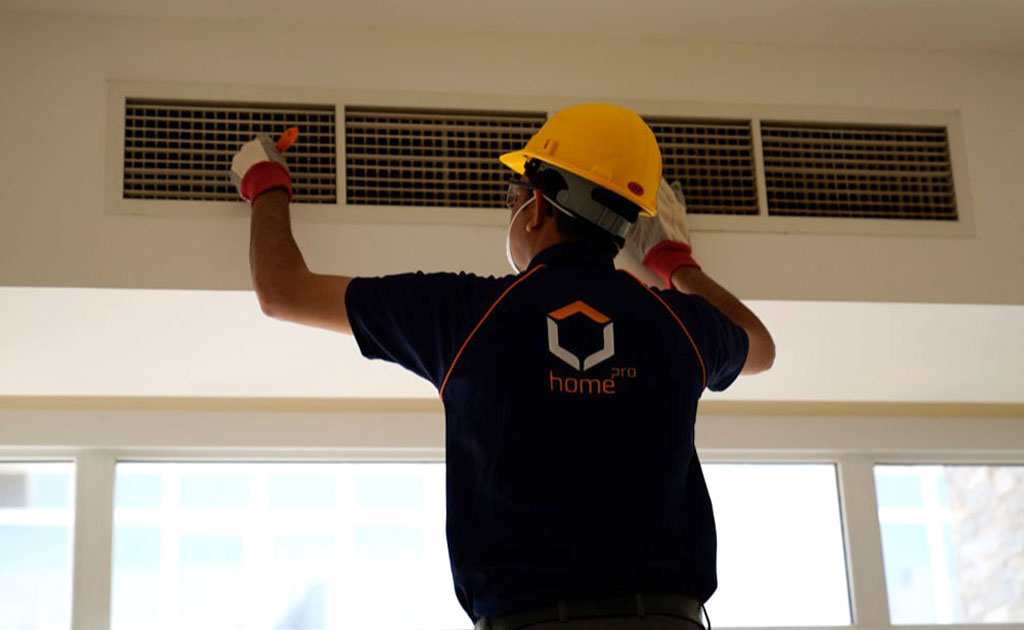 If you are encountering any AC issues at your home and searching for a quick HVAC Maintenance Service then let our exceptionally qualified, professionals deal with the issues.
We provide excellent AC Maintenance and Repair Services in Dubai. With over 10+ years of experience in the industry, we offer the best services to keep your home cool all year. Our professional AC technicians are highly trained and have the knowledge and experience to service any HVAC brand to maintain good indoor air quality through adequate ventilation with filtration and provide thermal comfort. 
Within Air Conditioning, we are accustomed to managing Fresh Air Handling Units, Fan Coil Units, Split A/C Units, Heat Exchangers (External Cleaning and Flushing) and Heat Recovery Wheels. We can fix most common air conditioning problems such cleaning of fan coil, air valves, dirty or blocked air diffusers, and filters, fix faulty fan belts, temperature, pressure sensors, loose fittings that generate noise or vibration.
Homepro offers cost-effective AC Maintenance Packages in Dubai that can save energy consumption, reduce your utility bill, and also provide a pleasant climate for your home.  So feel free to drop an inquiry and we are ready to give the best services for your HVAC system requirement.